INTER-IMMO 06
2 Avenue du Général Leclerc
06800
Phone 04 92 04 04 68
info@inter-immo06.com
From Monday to Friday from 9:00 am to 12:00 pm and 2:00 pm to 7:00 pm. Saturday from 9:00 am to 12:00 pm. Outside of business hours, contact us for an appointment
Our real estate agency created in 2006 in Cros-de-Cagnes supports you with seriousness and confidence in all your real estate projects. With more than 10 years of experience and expertise in the sector, ideally located by the sea, our team brings you all its know-how in the real estate sector of Cagnes-sur-Mer. Each owner, buyer, tenant, lessor or real estate investor is supported by our real estate agents throughout his real estate project.

Guided by professionalism and experience, our human-sized family team is at your side in your research prior to the completion of your real estate transaction. The trust placed in us by our customers for more than a decade is the best guarantee of our professionalism and customer focus. Our pretty fishing village and the surrounding villages of Cagnes-sur-Mer offer an ideal quality of life by combining a gentle lifestyle with optimal infrastructures. The Côté d'Azur benefits from an exceptional environment that attracts many new inhabitants and residents every year. Cagnes-sur-Mer is a particularly attractive seaside resort, both for its cultural and historical attractions (Château-Musée de Grimaldi, Renoir Museum,...) and for its gentle lifestyle (6.5 km of beach where it is good to swim all year round, gourmet walks, ideal weather conditions,...). Enjoying a unique environment, our pretty Provençal city also benefits from all the modern infrastructures and amenities.

We have a wide range of old and new housing. In close and constant proximity to the local fabric, our agency thus has a vast portfolio of real estate properties. This local service allows us to be present at each step and to bring you all the professionalism you need as well as our complete availability. We also assist you in all your steps, whether it is to use the services of a real estate broker, to carry out renovation or rehabilitation work or other support. Our knowledge of the local fabric allows us to put you in touch if necessary with trusted partners and experts in their field.

If you are planning to sell a property, we manage the expert valuation of your property free of charge so that it can be sold at its fair value under the best possible conditions. We manage all the administrative and legal procedures related to the sale and offer you the buyers. We report to you throughout each step of each of our missions. From the photographs of your property to the signature at the notary's office, as well as the multidiffusion of your property on all local, national and international real estate sites, we are at your side on a daily basis. If you are planning to buy a property, we take care of all the searches for properties for sale that match all your criteria in order to present you with the optimal property. Our team is committed to ensuring that you find the apartment or house of your dreams, in total respect of your requirements and search criteria.
Visit us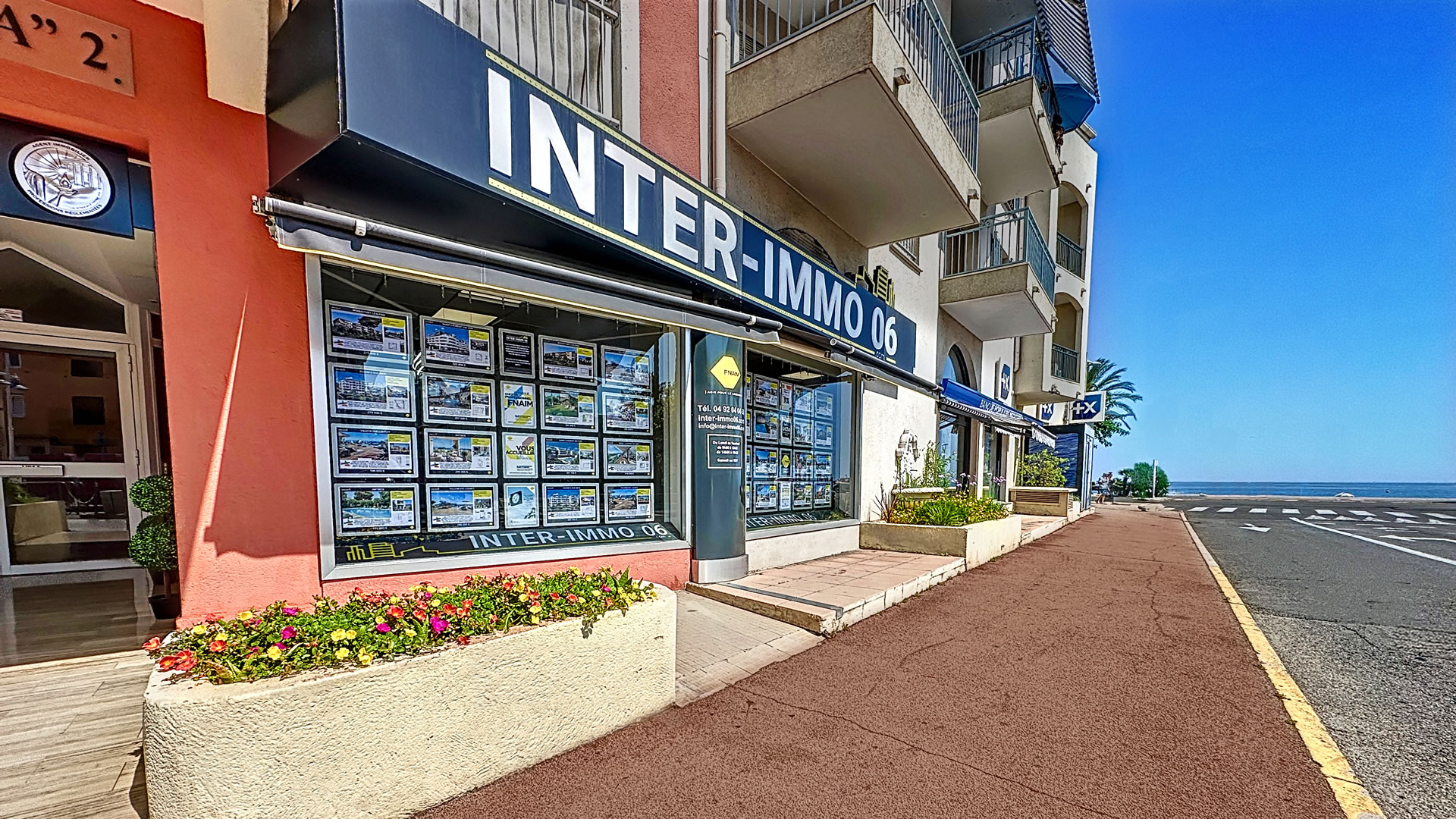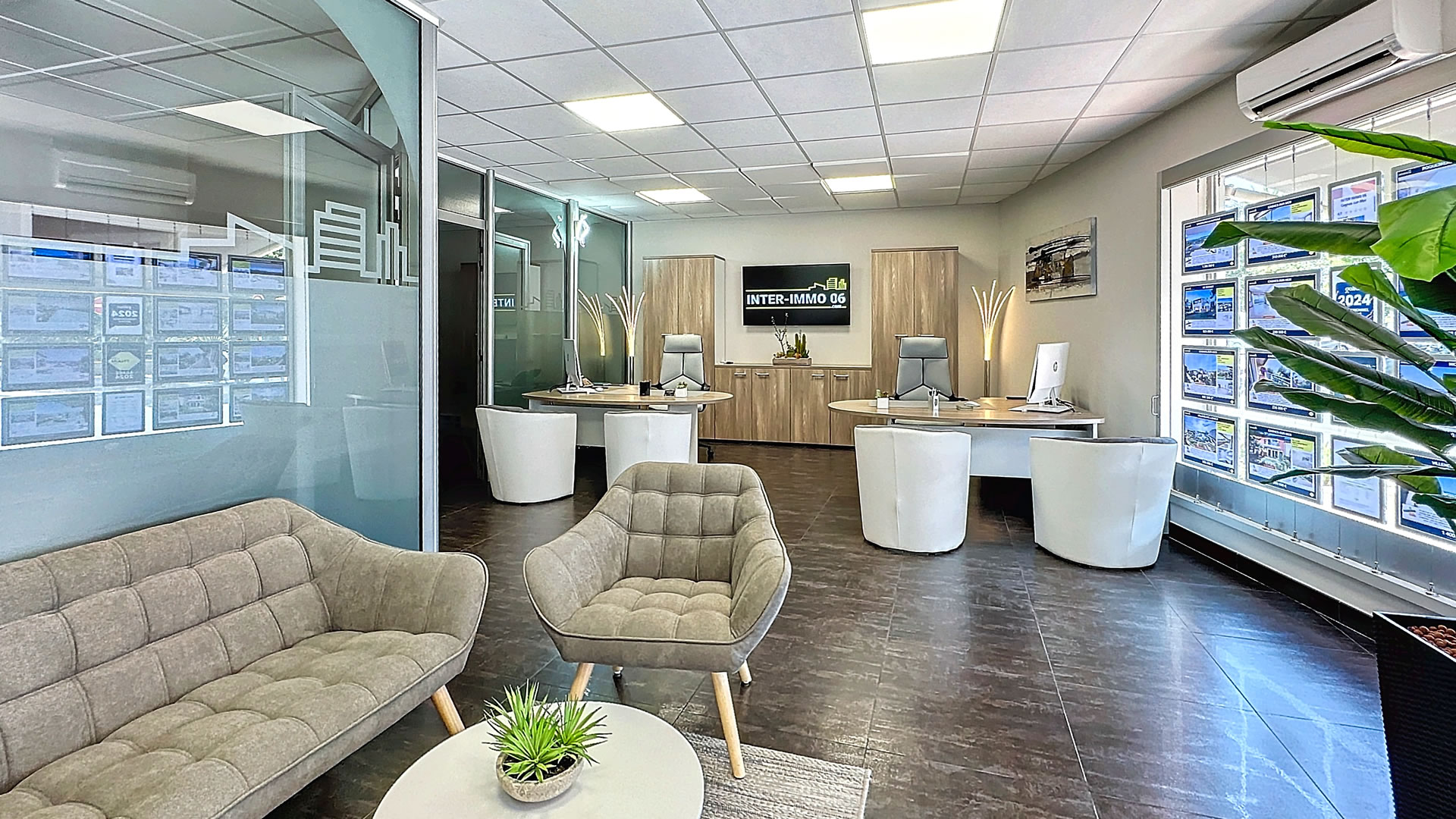 Price cuts, news and exclusives Real estate news in cagnes-sur-mer